Sandman, The: Book of Dreams (Paperback)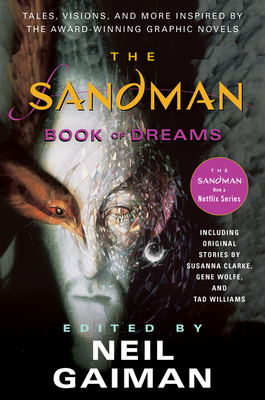 $16.99
Email or call for price
Description
---
An entrancing collection of stories based on the World Fantasy Award-winning Sandman comic book series by Neil Gaiman—the basis for the highly anticipated Netflix series and hailed by the Los Angeles Times Magazine as "the greatest epic in the history of comic books"—including contributions from Tori Amos, Clive Barker, Susanna Clarke, Tad Williams, and Gene Wolfe,  among other celebrated names in fantasy and horror
There is a dark king who rules our dreams from a place of shadows and fantastic things. He is Morpheus, the lord of story. Older than humankind itself, he inhabits -- along with Destiny, Death, Destruction, Desire, Despair, and Delirium, his Endless sisters and brothers -- the realm of human consciousness. His powers are myth and nightmare -- inspirations, pleasures, and punishments manifested beneath the blanketing mist of sleep.
Surrender to him now.
Sandman: The Book of Dreams is a stunning collection of visions, wonders, horrors, hallucinations, and revelations from twenty-one incomparable dreamers – inspired by the groundbreaking, bestselling graphic novel phenomenon by Neil Gaiman.
About the Author
---
Neil Gaiman is a #1 New York Times bestselling author of books for children and adults whose award-winning titles include Norse Mythology, American Gods, The Graveyard Book, Good Omens (with Terry Pratchett), Coraline, and The Sandman graphic novels. Neil Gaiman is a Goodwill Ambassador for UNHCR and Professor in the Arts at Bard College.