Mereology (Hardcover)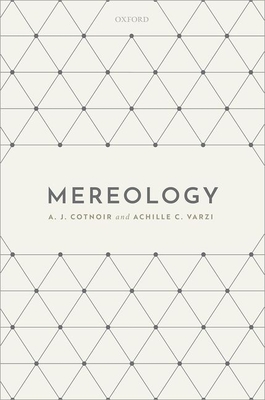 Description
---
Is a whole something more than the sum of its parts? Are there things composed of the same parts? If you divide an object into parts, and divide those parts into smaller parts, will this process ever come to an end? Can something lose parts or gain new ones without ceasing to be the thing it
is? Does any multitude of things (including disparate things such as you, this book, and the tail of a cat) compose a whole of some sort? Questions such as these have occupied us for at least as long as philosophy has existed. They define the field that has come to be known as mereology-the study of
all relations of part to whole and of part to part within a whole-and have deep and far-reaching ramifications in metaphysics as well as in logic, the foundations of mathematics, the philosophy of language, the philosophy of science, and beyond. In Mereology, A. J. Cotnoir and Achille C. Varzi have
compiled decades of advanced research into a comprehensive, up-to-date, and formally rigorous picture. The early chapters cover the more classical aspects of mereology; the rest of the book deals with variants and extensions. Whether you are an established professional philosopher, an interested
student, or a newcomer, inside you will find all the tools you need to join this ever-evolving field of inquiry and theorize about all things mereological.

About the Author
---
A. J. Cotnoir, Senior Lecturer, Department of Logic and Metaphysics, University of St Andrews, Achille C. Varzi, Professor of Philosophy, Columbia University, New York A.J. Cotnoir is Senior Lecturer in the Department of Logic and Metaphysics at the University of St Andrews. His research focuses on areas of metaphysics, philosophical logic, philosophy of language, and philosophy of religion. He is the co-editor of a collection entitled Composition as Identity(Oxford University Press, 2014), and has published widely on the metaphysics of parthood, composition, and identity. Achille C. Varzi is Professor of Philosophy at Columbia University, New York, where he has been teaching since 1995. He has published numerous articles and books in logic, metaphysics, formal ontology, and the philosophy of language and literature. He is an editor of The Journal of Philosophy, asubject editor of the Stanford Encyclopedia of Philosophy, and an associate or advisory editor of several other journals and book series.