A Brother's Journey: Surviving a Childhood of Abuse (Paperback)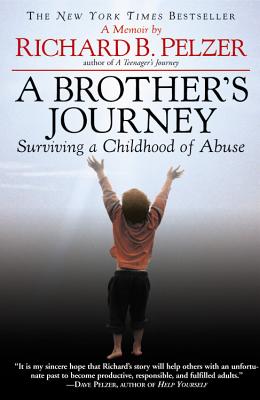 $16.99

Not in Stock... Available to ship in 3-5 days
Description
---
In A Child Called "It," David Pelzer shared the harrowing story of his abusive childhood. Now, his brother Richard reveals a horrifying glimpse behind closed doors -- and shares a message of strength and resilience.
Mom has no one like David around to beat on anymore. I am more afraid of her than ever...I get in more trouble for anything I do or say. Now I find that I'm always in trouble and I don't know why. Now that David is gone, I'm afraid that she will try to kill me, like she tried to kill him. I'm afraid that she will treat me like an animal like she did him. I'm afraid that now I'm her IT.

The Pelzer family's secret life of fear and abuse was first revealed in Dave Pelzer's inspiring New York Times bestseller, A Child Called "It," followed by The Lost Child and A Man Called Dave. Here, for the first time, Richard Pelzer tells the courageous and moving story of his abusive childhood. From tormenting his brother David to becoming himself the focus of his mother's wrath to his ultimate liberation-here is a horrifying glimpse at what existed behind closed doors in the Pelzer home. Equally important, Richard Pelzer's touching account is a testament to the strength of the human heart and its capacity to triumph over almost unimaginable trauma.
About the Author
---
Richard B. Pelzer lives in Plymouth, Massachusetts.