Updated Covid Information
Weller Book Works wants you to stay healthy.
For the health of our customers and staff,
WBW is continuing to require face masks or respirators in our store.
Disposable face masks are available if you do not have one.
Curbside pick-up and shipping services are available.
Staffing Shortfall
Dear Booklovers,
We will be CLOSED for in-person visits Sunday, January 23, 2022 due to a staffing shortfall.
You may still order books on this website for fulfillment Monday.
Please visit us again.
Confessions of a Mask (Peter Owen Cased Classics) (Hardcover)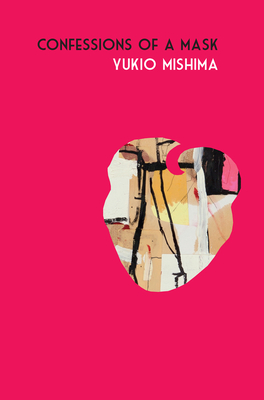 $19.95
Email or call for price
Description
---
Confessions of a Mask tells the story of a Japanese boy's development towards a homosexual identity during and after the Second World War. In narrating his progress from an isolated childhood through adolescence to manhood, he exposes his inner life, full of repressed homosexual desires and preoccupations with sadomasochism and death. The enduring power of the novel is in part owing to its themes of fantasy, despair, and alienation, its eloquent voice, but also its autobiographical nature —the equally enduring fascination with the life and character of one of Japan's most turbulent artists. As part of the new Peter Owen Cased Classics series, this special hardback edition carries an elegant dust jacket with a false die-cutting of a mask, while printed on the cover board is the work of British contemporary artist Fraser Taylor.
About the Author
---
Yukio Mishima (1925-1970) was a significant cultural figure in postwar Japan. A prolific novelist, poet, and dramatist, his work helped establish Japanese literature in the West, particularly The Sea of Fertility tetralogy, and novels such as The Sailor Who Fell From Grace, The Temple of the Golden Pavilion, and Confessions of a Mask. During his lifetime, Mishima courted controversy for his political views. In 1970, following a failed coup d'etat, Mishima publicly committed seppuku, ritual suicide by disembowelment. Meredith Weatherby (1915–1997) was an American publisher and translator. He spent a large part of his life in Japan and is known in particular for his English translations of the literary works by Yukio Mishima.