Inferno (The Divine Comedy #1) (Paperback)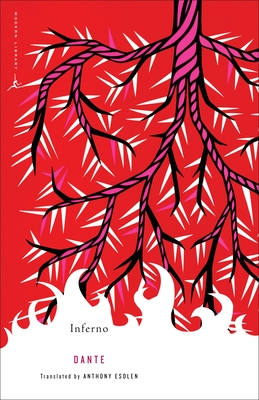 $16.00
Email or call for price
Description
---
Translated by Anthony Esolen
Illustrations by Gustave Doré

A groundbreaking bilingual edition of Dante's masterpiece that includes a substantive Introduction, extensive notes, and appendixes that reproduce Dante's key sources and influences.
About the Author
---
Anthony Esolen is a published poet and professor of English at Providence College who has written extensively on Renaissance and medieval literature. His translations include the three volumes of The Divine Comedy—Inferno, Purgatory, and Paradise—Lucretius's De rerum natura, and Torquato Tasso's Gerusalemme liberata.
Praise For…
---
"Professor Esolen's translation of Dante's Inferno is the best one I have seen. . . . And his endnotes and other additions provoke answers to almost any question that could arise about the work." —A. Kent Hieatt, translator of The Canterbury Tales

"Crisp and clear, Esolen's version avoids two modern temptations: a slavish literalness to the Italian or a taking of liberties in the attempt to make this greatest of medieval poems esthetically modern. . . . In addition to his scholarly tact, Esolen is simply one of the most vigorous English translators of Dante ever."—Crisis magazine

"Esolen's new translation follows Dante through all his spectacular range, commanding where he is commanding, wrestling, as he does, with the density and darkness in language and in the soul. This Inferno gives us Dante's vivid drama and his verbal inventiveness. It is living writing." —James Richardson, professor of creative writing in the Lewis Center for the Arts, Princeton University

"Opening the book we stand face to face with the poet, and when his voice ceases we may marvel if he has not sung to us in his own Tuscan."—William Dean Howells, The Nation