Some Segments of a River: On Poetry, Mysticism, and Imagination (Paperback)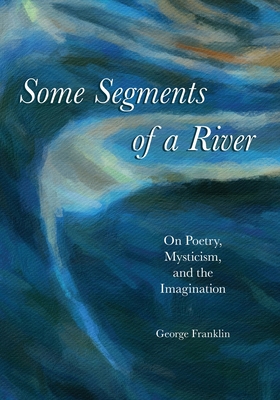 $19.99

Not in Stock... Available to ship in 3-5 days​
Description
---
In this unique and compelling book, the author examines side by side the works of Eastern mystical philosophers and poets and some of their Western counterparts, not attempting to assimilate them to each other, but rather to observe what sparks of insight fly when their writings are brought into alignment. He focuses throughout on their various conceptions of the imagination and, more broadly, of consciousness itself.
In the first part of the book, he reads the work of the great American Modernist poet Wallace Stevens, using as a framework the philosophy and aesthetics of Abhinavagupta, a tenth-century Kashmiri philosopher and mystic. In subsequent parts, he goes on to explore affinities between a wide range of Hindu, Buddhist, Taoist, and Sufi philosophers and poets and a number of Western authors, focusing in particular on Blake, Keats, and Shelley.
In prose both clear and seductively lyrical, the author invites the reader to explore spiritual, intellectual, and aesthetic vistas, at first no doubt unfamiliar, in which he or she gradually becomes more and more at home. Throughout Some Segments of a River, the author's aim is to open up these vistas and to stir the reader's own intuitive and imaginative powers--powers that are applicable to any endeavor and that quite simply, in the words of Wallace Stevens, "help us to lead our lives."