Eleven (Paperback)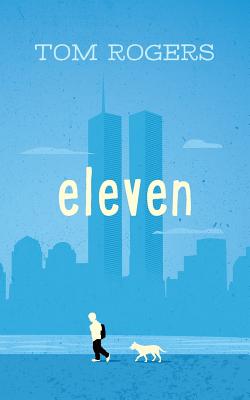 Description
---
Alex Douglas always wanted to be a hero. But nothing heroic ever happened to Alex. Nothing, that is, until his eleventh birthday. When Alex rescues a stray dog as a birthday gift to himself, he doesn't think his life can get much better. Radar, his new dog, pretty much feels the same way. But this day has bigger things in store for both of them. This is a story about bullies and heroes. About tragedy and hope. About enemies with two legs and friends with four, and pesky little sisters and cranky old men, and an unexpected lesson in kindness delivered with a slice of pizza. This is Eleven: the journey of a boy turning eleven on 9/11.
A best-seller at the 9/11 MEMORIAL MUSEUM, a Kirkus "Best Books" selection, and winner of Writer's Digest and Moonbeam Children's Book awards.
About the Author
---
Tom Rogers is a novelist and the screenwriter of numerous animated films, including The Lion King 1-1/2, Kronk's New Groove, LEGO: The Adventures of Clutch Powers, and Disney's Secret of the Wings and Legend of the Neverbeast. Originally from Texas, he now lives in Los Angeles with his wife, Jennifer. Eleven is his first novel for young adults.