COVID-19
We're preparing to open safely.
In the meantime, we're still taking and filling orders via this website for new books or Biblio for used and rare books. At this time we can offer curbside pick-up or shipping services only.
We are unable to consider used book offers until after we re-open to the public.
Beyond the Savanna (Paperback)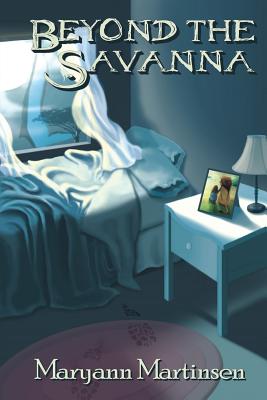 Email or call for price.
Special Order - Subject to Availability
Description
---
In a rural Kenyan village, nineteen-year-old Hannah Blake labors alongside her American parents to provide healthcare for a tight-knit tribal community steeped in culture and tradition. But it is impossible for her to deny her true north-her spiritual connection to the wild creatures of the African savanna.
When a lion cub is orphaned, Hannah instinctively comes to its rescue and the two form an unbreakable bond. Her unbridled passion to protect animals leads to a crossroads with a poacher, creating a dangerous enemy and unintentionally setting off a chain of events that leaves her life in shambles.
Forced to flee to America, she faces an unknown future. Alone in a foreign land and surrounded by cold hearted strangers, she is certain she will never know happiness again, until she finds comfort in the companionship of a handsome young college professor. Hannah senses a powerful shared connection with Sam Daniels, but since he is both her teacher and a taken man, anything more than friendship seems unthinkable.
In her journey beyond the savanna, Hannah must find a reason to believe, a way to forgive, and the courage to trust in her wild heart again.
About the Author
---
Maryann Martinsen grew up in Salt Lake City with five brothers and sisters and a wide assortment of pets. Many of the animals that padded their way into her heart were rescues-baby birds, lost ferrets, stray cats, and abandoned dogs. Surrounded by the magnificent Wasatch Mountains, she found herself drawn to the natural world: both the beauty in her own back yard and the exotic wonders of the earth-especially the savannas and jungles of Africa. She discovered her love for creative writing the moment she learned to put letters together to construct words, and words together to build sentences. Perhaps it was when she snuck her first handwritten "novel" onto the shelf at her neighborhood supermarket, proudly displayed alongside the "other" bestsellers, that the dream of Beyond the Savanna was born. A mother of three, Maryann spends her free time gardening, reading, and basking in the inspiration and serenity of the great outdoors with her husband and family, including the ever-expanding assortment of pets she calls her babies.