Racing Storm Mountain (McCall Mountain) (Paperback)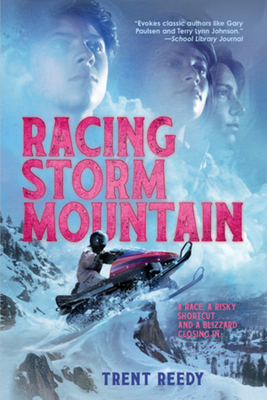 Description
---
Trent Reedy returns to McCall, Idaho, in this thrilling new wintry companion to Hunter's Choice.
Kelton Fielding has always felt out of place, never sure what to say to his peers who, truth be told, only tolerate him. When a snowmobile race is announced at McCall's annual Winter Festival, Kelton sees his chance to impress his classmates. He'll fix up his old sled and get it running, and he's planned out a risky shortcut through the wilderness that he's sure will win him the prize. But when the popular Swann Siddiq and Kelton's nemesis, Hunter Higgins, follow him into the backcountry, Kelton quickly runs into trouble and realizes that the competition is the least of his worries. With bad weather closing in and the risk of avalanche on the mountain, Kelton and the others find themselves in real danger, relying on their wits and teamwork to survive.
About the Author
---
Trent Reedy is the author of eight middle grade titles and has won numerous honors, awards, and nominations. A U.S. Army vet, Reedy grew up in Iowa and now lives in rural Washington with his wife and daughter.