The Blessing of Maharishi: The Wonderful Story of My Life (Paperback)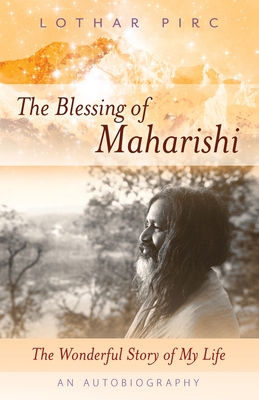 Description
---
Maharishi Mahesh Yogi (1917-2008) has had a far greater influence on the destiny of humanity than has been known to the public. He revived the ancient, Vedic knowledge of mankind in its entirety and linked the wisdom of the East with the science of the West. The groundbreaking scientific research he initiated shows that humanity is at the beginning of a new, peaceful age. Maharishi spread world-wide the simple, natural technique of Transcendental Meditation. He thus enriched the lives of millions of people while shaking up entrenched, outdated concepts.
Lothar Pirc, CEO and owner of one of the most successful Ayurveda clinics in the Western world, shares with the reader the impressive experiences and accomplishments in his life. Deep meditation, miraculous encounters with Maharishi Mahesh Yogi, and Lothar's wish to contribute to a better life situation for mankind. A mixture of deep insights, exciting adventures, and ever-new experiences of an eventful life, this book presents the author's joyful moments, as well as his doubts and conflicts. In addition, he reveals the explosive political and ecclesiastical machinations against the TM organization over the last decades. In an unprecedented way, the reader gains an insight into the wisdom and activities of Maharishi, a great saint of modern times.
A courageous, honest book, full of surprising twists and turns.