Goddess Rituals: Invoke the Powers of the Goddesses to Improve Your Life (Hardcover)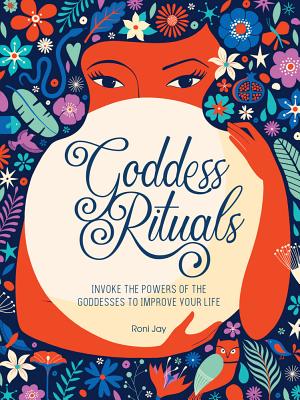 Description
---
Harness the power of the feminine divine with this practical guide to goddesses, their powers, and their mythology.
Discover the myths associated with popular, enduring goddesses from a variety of spiritual traditions. As you come to understand the powers they've possessed since the beginning of time, you'll also unearth the goddess that dwells within yourself. Author Roni Jay describes the patronage of each goddess in detail so that you can identify the one who is most appropriate to your needs and desires. Complete instructions for more than 50 rituals--for love, fertility, bereavement, justice, prosperity, protection, healing, and more--enable you to enlist the help of the particular goddess you choose.
About the Author
---
Roni Jay is a professional editor and author who writes books on mythology and on mind, body, and spirit subjects. She is based in the UK.