The Chinese Community in Toronto: Then and Now (Paperback)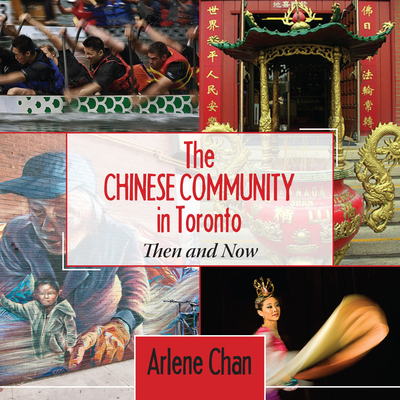 $19.99
Email or call for price
Description
---
The history of the Chinese community in Toronto is rich with stories drawn from over 150 years of life in Canada.


Sam Ching, a laundryman, is the first Chinese resident recorded in Toronto's city directory of 1878. A few years later, in 1881, there were 10 Chinese and no sign of a Chinatown. Today, with no less than seven Chinatowns and half a million people, Chinese Canadians have become the second-largest visible minority in the Greater Toronto Area.
Stories, photographs, newspaper reports, maps, and charts will bring to life the little-known and dark history of the Chinese community. Despite the early years of anti-Chinese laws, negative public opinion, and outright racism, the Chinese and their organizations have persevered to become an integral participant in all walks of life. The Chinese Community in Toronto shows how the Chinese make a significant contribution to the vibrant and diverse mosaic that makes Toronto one of the most multicultural cities in the world.
About the Author
---
Arlene Chan is a third-generation Chinese Canadian who was born in Toronto and spent her early years in "Old Chinatown" at Elizabeth and Dundas Streets where she helped at her parents' restaurant. Her other books include The Chinese in Toronto from 1878 and Paddles Up! Dragon Boat Racing in Canada. She lives in Toronto.