Updated Covid Information
Weller Book Works wants you to stay healthy.
For the health of our customers and staff,
WBW is continuing to require face masks or respirators in our store.
Disposable face masks are available if you do not have one.
Curbside pick-up and shipping services are available.
Staffing Shortfall
Dear Booklovers,
We will be CLOSED for in-person visits Sunday, January 23, 2022 due to a staffing shortfall.
You may still order books on this website for fulfillment Monday.
Please visit us again.
Urgent Message from a Hot Planet: Navigating the Climate Crisis (Paperback)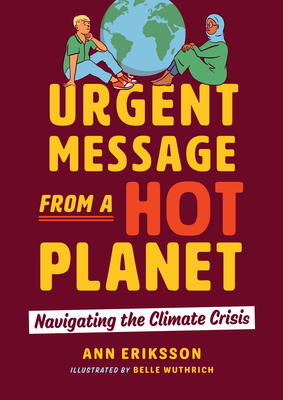 $26.95
Email or call for price
Description
---
The climate crisis is the issue of our time.
Scientists have warned for over 100 years that burning fossil fuels and destroying nature will warm the earth's atmosphere and affect the climate in adverse ways: more severe and intense storms, prolonged heat waves, drought, flooding, wildfires, rising sea levels and ocean acidification.
Urgent Message from a Hot Planet: Navigating the Climate Crisis outlines the science behind global heating and its root causes, provides ways to take action and honors the efforts of the millions of youth and adult allies from around the world working tirelessly to make a difference. Their powerful message: do something now