Updated Covid Information
Weller Book Works wants you to stay healthy.
For the health of our customers and staff,
WBW is continuing to require face masks or respirators in our store.
Disposable face masks are available if you do not have one.
Curbside pick-up and shipping services are available.
Bonneville Salt Flats (Images of America) (Paperback)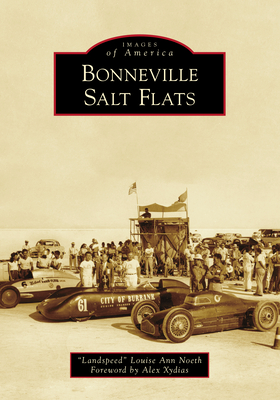 $21.99
Email or call for price
Description
---
Astronaut John Glenn used Utah's Bonneville Salt Flats as a landmark from space, but on Earth, amateur motorsports devotees have used the blistering hot, flat land as a speed laboratory for more than a century. On August 22, 1949, the hot rodders joined the pageant of power with their handcrafted cars, trucks, and motorcycles for a one-time event but never stopped coming back, trying to go faster every run down the multi-mile course. All came looking for the answer to the same question: How fast will it go? Those efforts have made them the fastest people on the planet, reaching speeds in excess of 500 miles per hour. On the salt, people find the limits of their courage, learn what daring greatly is all about, and realize why a Bonneville Salt Flats speed record is an internationally respected pedigree. People who race on the salt flats become a family bound together by speed--a powerful force that erases ethnic, economic, political, and religious barriers. They are land speed racers. And this is their story.