COVID-19
We miss having customers in the store! However, we want our customers and staff to stay healthy and safe so are still in the process of opening safely.
While we work to open up, we're also here to meet your bookish needs! To buy new books, order through this website. If you're looking for used or rare books, browse our collection on Biblio. You can also give us a call to place an order or to check on the availability of a title.
We are unable to consider used book offers until after we re-open to the public.
The Illustrated Secret History of the World (Hardcover)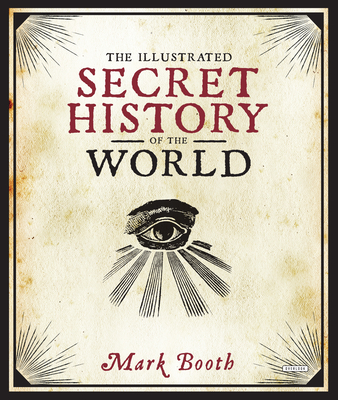 $45.00
Not in Stock... Available to ship in 3-5 days​
Description
---
Since its first publication in 2008, The Secret History of the World has sold over 250,000 copies and established itself as the authoritative text on the subject of esoteric belief systems and secret societies. Now, with The Illustrated Secret History of the World, this landmark book achieves a new level of authority, adding to its thorough and revealing text more than 350 illustrations—many of them rare—of the symbols, drawings, engravings, paintings, and photographs that are a key part of the world's secret history. This richly illustrated edition features exclusive new material to accompany the original text in a beautiful package and oversized format. The Illustrated Secret History of the World presents a radical re-interpretation of human existence and a view of the world previously hidden from us.Featuring: Alchemists & FreemasonsThe IlluminatiThe Garden of EdenThe Knights TemplarThe Looking Glass UniverseThe Gods Who Loved WomenThe Green KingThe ProphetsThe Sphinx & the TimelockThe Neolithic AlexanderZarathustraThe Rise of the Magi LuciferGnostics & ShamansMohammed and GabrielFrancis Bacon and the Green OneThe Rosicrucian AgeThe Seven Seals & The New JerusalemAnd much more . . .