COVID-19
We're preparing to open safely.
In the meantime, we're still taking and filling orders via this website for new books or Biblio for used and rare books. At this time we can offer curbside pick-up or shipping services only.
We are unable to consider used book offers until after we re-open to the public.
Lost and Found Lib/E (Compact Disc)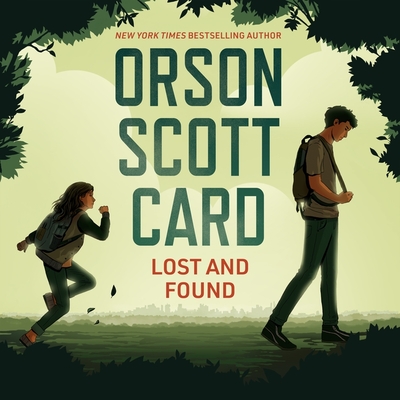 Description
---
"Are you really a thief?"
That's the question that has haunted fourteen-year-old Ezekiel Blast all his life. But he's not a thief, he just has a talent for finding things. Not a superpower--a micropower. Because what good is finding lost bicycles and hair scrunchies, especially when you return them to their owners and everyone thinks you must have stolen them in the first place? If only there were some way to use Ezekiel's micropower for good, to turn a curse into a blessing. His friend Beth thinks there must be, and so does a police detective investigating the disappearance of a little girl. When tragedy strikes, it's up to Ezekiel to use his talent to find what matters most.
Master storyteller Orson Scott Card delivers a touching and funny, compelling and smart novel about growing up, harnessing your potential, and finding your place in the world, no matter how old you are.