Myths and Legends of the Sioux (Paperback)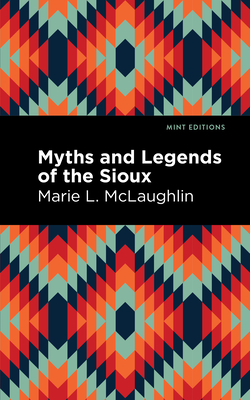 Description
---
Marie L. McLaughlin delivers a memorable selection of Native American stories infused with folklore and oral traditions passed on from one generation to the next. This book features vivid stories with larger-than-life characters and unforgettable adventures.
Myths and Legends of the Sioux is a collection of vast stories rooted in indigenous culture. The tales are striking and memorable, featuring both human and animal protagonists. In one story, a small rabbit uses its wits to outsmart a large bear. In another tale, a crane saves a family from an unfortunate circumstance. Each legend delivers a powerful message that's applicable to children and adults. With nearly 40 titles to choose from, it's a robust display of classic lore.
Myths and Legends of the Sioux is filled with notable figures and remarkable creatures. These stories have stood the test of time and continue to reach new and unexpected heights. McLaughlin's collection is a brilliant observation of Native American culture and identity.
With an eye-catching new cover, and professionally typeset manuscript, this edition of Myths and Legends of the Sioux is both modern and readable.