Updated Covid Information
Weller Book Works wants you to stay healthy.
For the health of our customers and staff,
WBW is continuing to require face masks or respirators in our store.
Disposable face masks are available if you do not have one.
Curbside pick-up and shipping services are available.
Staffing Shortfall
Dear Booklovers,
We will be CLOSED for in-person visits Sunday, January 23, 2022 due to a staffing shortfall.
You may still order books on this website for fulfillment Monday.
Please visit us again.
Hothouse Earth: The Climate Crisis and the Importance of Carbon Neutrality (Library Binding)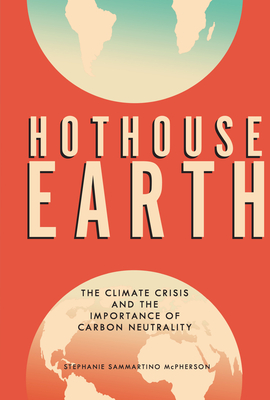 Description
---
As hurricanes, droughts, floods, and wildfires are increasing in regularity and intensity, climate change can no longer be ignored. Melting permafrost, forest dieback, ocean acidification, and other processes are creating positive feedback loops which could, if not aggressively and quickly addressed, spiral out of control and take global warming past the point of no return. Hothouse Earth examines how science, politics, and social justice must all be part of the equation to counteract climate change.