The Mirrormaker: Poems (Paperback)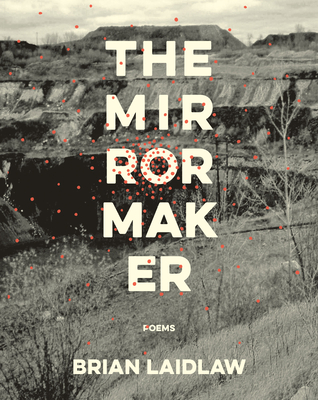 $16.00

Not in Stock... Available to ship in 3-5 days
Description
---
In The Mirrormaker, songwriter and poet Brian Laidlaw melds myths ancient and contemporary among the raspberries, wolves, and taconite mines of Minnesota's Iron Range.
A companion volume to Laidlaw's 2015 project, The Stuntman, this collection fuses the stories of two fabled couples: the mythical Narcissus and Echo, and Bob Dylan and Echo Star Helstrom, subject of the song "Girl from the North Country." But where The Stuntman focused on Narcissus, The Mirrormaker takes its primary inspiration from Echo, drawing on ecocritical readings of American history and interrogating the masculine logic of resource extraction.
In these poems, Laidlaw explores themes of history and celebrity, love and longing, myth and meaning, in a landscape both ravaged and redemptive. He pits romantic obsession against self-obsession--"The first time I saw the moon / I thought it was my idea"--and asks whether a meaningful distinction can ever be drawn between the two. These themes are explored further in a companion song suite, written by Laidlaw and recorded with a longtime collaborator from the Iron Range, that accompanies this book via download.
Sharp, searching, and ecstatically musical, The Mirrormaker is a genre-expanding exploration of boom and bust--in mining economies and in young love.