Hip Knitting: Stylish Projects for the Absolute Beginner (Paperback)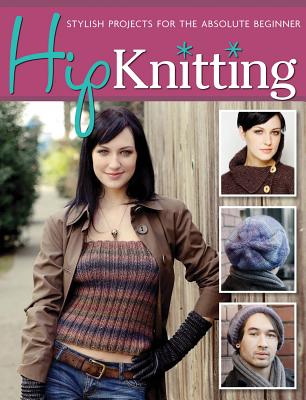 $12.99
Email or call for price
Description
---
These are not your grandmother's knitting projects Hip Knitting is the easy, fun way to learn to knit. From scarves and sweaters to hats and dolls, the author's simple and witty instructions make learning how to knit a cinch. You'll learn to knit as you work your way through 6 patterns. With your knitting knowledge, you can make warm woolly delights to wear and give as gifts.
About the Author
---
Astor Tsang believes in demystifying knitting and crocheting.

Knitting is not rocket science...it's just yarn and a couple of sticks!

She adapt her teaching to her students' style of learning because when it comes to knitting...there is no one "right" way. Doing what works for you is just fine. She observes her students struggling to discover what part of knitting they do not understand. Her job is to help them see the problem and the solution in a way that makes sense to them.

One little girl couldn't remember all the steps for making a stitch. So Astor had her make up a story. Her story went like this: "The hamster peeks out of the cage. You lasso him. He goes back into his cage. And he runs away."

She trys to instill confidence to get her students to try new things (other than another scarf). She encourages people to think "outside of the box." All things are subject to interpretation that's what makes a project uniquely yours.

And most important of all...she shares her passion for knitting and all things yarn.