COVID-19
We're preparing to open safely.
In the meantime, we're still taking and filling orders via this website for new books or Biblio for used and rare books. At this time we can offer curbside pick-up or shipping services only.
We are unable to consider used book offers until after we re-open to the public.
Wayward (Paperback)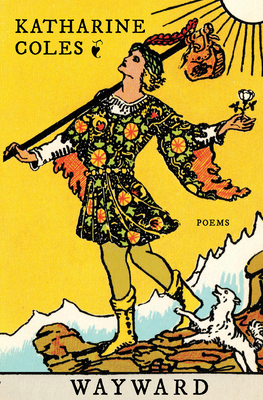 Description
---
Since her early poems, Katharine Coles has been known as a poet who isn't afraid to tackle big subjects that occupy the intersections of art and science, including how we know what is true (if we do). Driven by her insatiable curiosity and relying on a use of form and elision so deft it amounts to sleight-of-hand, Coles brings these big questions into small spaces in her seventh book, Wayward, moving the reader at mind-speed through brief meditations on love, marriage, and family; the permeable boundaries of the self; death; and perception. Though her subjects are deeply serious, Coles' primary tools for addressing them include her wry wit and agile intelligence, which, taking nothing for granted, she deploys to examine our basic assumptions about the world and our experience within it. As always, Coles here uses technical skill to move her thinking in new directions--many of them at once.