Where the Wild Things Are and Other Storybook Classics (Playaway Children) (Pre-Recorded Audio Player)
Weller Book Works was founded as Zion Bookstore nearly 90 years ago. Over the years we've been known as Sam Weller's Books and Sam Weller's Zion Bookstore. We are in our third generation of operations, owned and managed by Tony and Catherine Weller. Our staff includes four generations of Wellers and a remarkable team of book lovers. Our bookstore sells new, used and rare books in a space built to surprise and delight you in historic Trolley Square.

We're happy to answer your questions and help you select just the right book.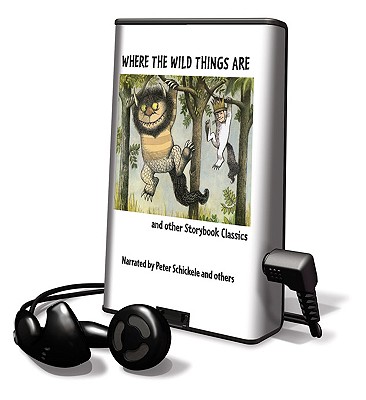 Email or call for price.
Special Order - Subject to Availability
Description
---
Where The Wild Things Are * Author - Maurice Sendak * Narrator - Peter Schickele * 5: 44 * Max is the hero of this beloved children's classic in which he makes mischief, sails away, tames the wild things and returns home for supper. A Kiss for Little Bear * Author - Else Holmelund Minarik * Narrator - Ted Hoskins * 3: 25 * Little Bear's drawing for Grandmother inspires a kiss from her to hen to cat to skunk to little skunk and back again until it finally reaches Little Bear. Little Bear's Visit * Author - Else Holmelund Minarik * Narrator - Owen Jordan * 13: 17 * Little Bear goes to visit Grandmother and Grandfather Bear and spends the day with them. Mr. Rabbit and the Lovely Present * Author - Charlotte Zolotow * Narrator - Owen Jordan * 6: 42 * A little girl wants to give her mother a special present and asks Mr. Rabbit for help.