COVID-19
We're preparing to open safely.
In the meantime, we're still taking and filling orders via this website for new books or Biblio for used and rare books. At this time we can offer curbside pick-up or shipping services only.
We are unable to consider used book offers until after we re-open to the public.
Where the Wild Things Are and Other Storybook Classics (Playaway Children) (Pre-Recorded Audio Player)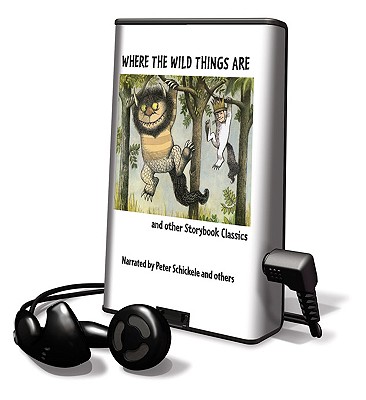 Email or call for price.
Special Order - Subject to Availability
Description
---
Where The Wild Things Are * Author - Maurice Sendak * Narrator - Peter Schickele * 5: 44 * Max is the hero of this beloved children's classic in which he makes mischief, sails away, tames the wild things and returns home for supper. A Kiss for Little Bear * Author - Else Holmelund Minarik * Narrator - Ted Hoskins * 3: 25 * Little Bear's drawing for Grandmother inspires a kiss from her to hen to cat to skunk to little skunk and back again until it finally reaches Little Bear. Little Bear's Visit * Author - Else Holmelund Minarik * Narrator - Owen Jordan * 13: 17 * Little Bear goes to visit Grandmother and Grandfather Bear and spends the day with them. Mr. Rabbit and the Lovely Present * Author - Charlotte Zolotow * Narrator - Owen Jordan * 6: 42 * A little girl wants to give her mother a special present and asks Mr. Rabbit for help.