Simple Serenity: Finding Joy in Your Life (Hardcover)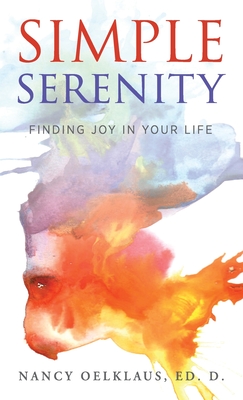 $28.95
Email or call for price
Description
---
Teilhard de Chardin wrote: "Someday, after mastering the winds, the waves, the tides and gravity, we shall harness for God the energies of love, and then, for a second time in the history of the world, man will have discovered fire." I believe we are there, and I want to be part of spreading the energy of love, which is a daily decision. Let the parables and exercises in
Simple Serenity
guide you to embrace love and joy. Readers will learn to:
Focus on what's really important, with the ability to "tune out" the noise.
Commit to the patience, kindness, and forgiveness that love requires.
Embrace peace in all things as a way of life.
Allow joy to come into your heart.
"Everything within it is the wisdom of the ages, and everything within it has been demonstrated as effective through research on positive psychology. I don't know if a stronger endorsement is possible." --Bob Rich, author of From Depression to Contentment
"Sometimes it takes a sage guide to lead us through the distracting cacophony of our daily lives: Nancy's book of meditative insights takes us where we need to go to stay the course of life on life's terms." -- William Moyers, author of A New Day, A New Life
"I believe that Nancy is calling us to live our life for the HIGHEST GOOD. Sit in the stillness and consider SIMPLE SERENITY for your life every single day." --Sarah Payne Naylor, author of Crossing Rough Waters
"Simple Serenity, a soft light of hope and inspiration, is to be read and re-read. Oelklaus is more than a teacher. She is a wise friend and a comfort. A treasure." --Helen Delaney, author of The Messenger
Learn more at www.NancyOelklaus.com
From Loving Healing Press www.LHPress.com