Forkpoints: Stories of Decisions Made and Roads Not Taken (Paperback)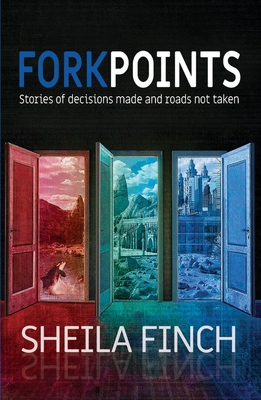 $19.00

Not in Stock... Available to ship in 3-5 days​
Description
---
One of our imperatives as humans is to communicate-with others, with animals, and eventually with aliens. Here, in Forkpoints, you will find stories of unlikely people-scientists and street people, athletes and musicians, the very old and the arrogant teen-meeting and connecting with others not like them at all.
Another major interest of Finch's is what Robert Frost called "the road not taken," that haunting sense we all have from time to time that maybe there were other paths we should have explored, other doorways we should have passed through, forkpoints where our choices changed our lives forever.
Science Fiction shows us many fantastic inventions that may come in the future, other worlds, other beings. But, even then, people will still be people, loving, making families, worrying about trifles, dealing with crises, making life-changing decisions as best they can.
--Sheila Finch.