Updated Covid Information
Weller Book Works wants you to stay healthy.
For the health of our customers and staff,
WBW is continuing to require face masks or respirators in our store.
Disposable face masks are available if you do not have one.
Curbside pick-up and shipping services are available.
Black Dog Blues (The Kai Gracen Series #1) (Mass Market)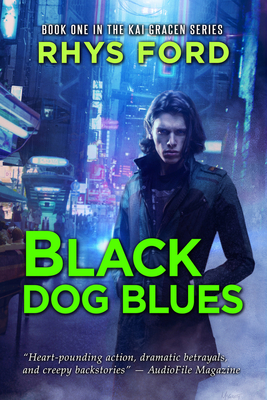 Other Books in Series
This is book number 1 in the The Kai Gracen Series series.
Description
---
Ever since being part of the pot in a high-stakes poker game, elfin outcast Kai Gracen figures he used up his good karma when Dempsey, a human Stalker, won the hand and took him in. Following the violent merge of Earth and Underhill, the human and elfin races are left with a messy, monster-ridden world, and Stalkers are the only cavalry willing to ride to someone's rescue when something shadowy appears.

It's a hard life but one Kai likes—filled with bounty, a few friends, and most importantly, no other elfin around to remind him of his past. And killing monsters is easy. Especially since he's one himself.

But when a sidhe lord named Ryder arrives in San Diego, Kai is conscripted to do a job for Ryder's fledgling Dawn Court. It's supposed to be a simple run up the coast during dragon-mating season to retrieve a pregnant human woman seeking sanctuary. Easy, quick, and best of all, profitable. But Kai ends up in the middle of a deadly bloodline feud he has no hope of escaping.

No one ever got rich being a Stalker. But then few of them got old, either, and it doesn't look like Kai will be the exception.
About the Author
---
Rhys Ford is an award-winning author with several long-running LGBT+ mystery, thriller, paranormal, and urban fantasy series and is a two-time LAMBDA finalist with her Murder and Mayhem novels. She is also a 2017 Gold and Silver Medal winner in the Florida Authors and Publishers President's Book Awards for her novels Ink and Shadows and Hanging the Stars. She is published by Dreamspinner Press and DSP Publications.