Mad Lizard Mambo (The Kai Gracen Series #2) (Mass Market)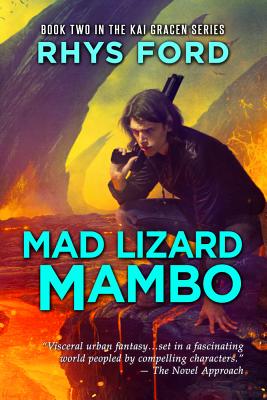 $7.99

Not in Stock... Available to ship in 3-5 days
Other Books in Series
This is book number 2 in the The Kai Gracen Series series.
Description
---
The Kai Gracen Series: Book Two
Kai Gracen has no intention of being anyone's pawn. A pity Fate and SoCalGov have a different opinion on the matter.
Licensed Stalkers make their living hunting down monsters and dangerous criminals… and their lives are usually brief, brutal, and thankless. Despite being elfin and cursed with a nearly immortal lifespan, Kai didn't expect to be any different. Then Ryder, the High Lord of the Southern Rise Court, arrived in San Diego, and Kai's not-so-mundane life went from mild mayhem to full-throttle chaos.
Now an official liaison between the growing Sidhe court and the human populace, Kai is at Ryder's beck and call for anything a High Lord might need a Stalker to do. Unfortunately for Kai, this means chasing down a flimsy rumor about an ancient lost court somewhere in the Nevada desert—a court with powerful magics that might save Ryder's—and Kai's—people from becoming a bloody memory in their merged world's violent history.
The race for the elfin people's salvation opens unwelcome windows into Kai's murky past, and it could also slam the door on any future he might have with his own kind and Ryder.
About the Author
---
Rhys Ford is an award-winning author with several long-running LGBT+ mystery, thriller, paranormal, and urban fantasy series and is a two-time LAMBDA finalist with her Murder and Mayhem novels. She is also a 2017 Gold and Silver Medal winner in the Florida Authors and Publishers President's Book Awards for her novels Ink and Shadows and Hanging the Stars. She is published by Dreamspinner Press and DSP Publications.
She shares the house with Harley, a gray tuxedo with a flower on her face, Badger, a disgruntled alley cat who isn't sure living inside is a step up the social ladder, as well as a ginger cairn terrorist named Gus. Rhys is also enslaved to the upkeep of a 1979 Pontiac Firebird and enjoys murdering make-believe people.
Rhys can be found at the following locations:
Blog: www.rhysford.com
Facebook: www.facebook.com/rhys.ford.author
Twitter: @Rhys_Ford