Beyond the Chaos: Into the Light (Paperback)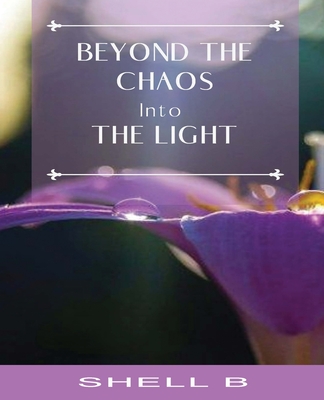 Description
---
In between these pages, a thorough, in-depth view of abusive behavior is introduced. The phenomena are defined; the scope of the issue is explored from my personal and professional interpretation.
Why are some women more susceptible to abuse than others? Why is it so hard to put an end to violence against women in this day and era? I not only delved deep into my journey, my truth as I have learned it, but through storytelling, I present enriched information gathered through extensive research, observation and interviews, based on real events relative to the everyday life of a woman engulfed in an abusive environment.
The phenomena are explored in three essential segments: 1) journey to self, 2) lost in the wilderness, and 3) entrapped in an inner turmoil from three dynamics of abuse: abandonment, neglect, and sexual assault.
Is there a solution to living outside of abusive environments? Are there ways to empower, inspire, and transform this susceptible population of women? Dare to find out Take this ride with me I promise you will be happy you did
Self-Reflection is related to a philosophy of consciousness. It allows us to view the events in our lives from different perspectives. The individual has the opportunity to take a look at any given situation from a more holistic, loving place without self-blame or fear.