The Fate of Stars: A Fantasy Lesbian Romance (Compact Disc)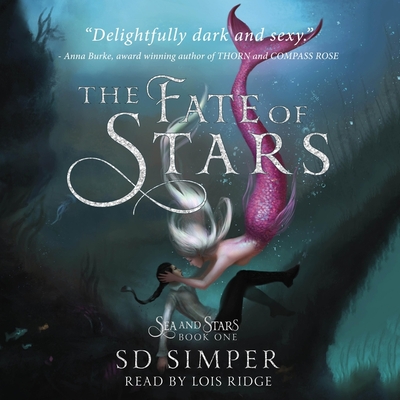 $34.99
Email or call for price
Description
---
"The Fate of Stars, the first book in the Sea and Stars trilogy, is delightfully dark and sexy, full of lush imagery, vibrant characterization, and enough adrenaline to keep me up way past my bedtime."
-Anna Burke, award winning author of THORN and COMPASS ROSE
A devout mermaid. A disgraced princess. A feud as ancient as the gods
Worlds collide when Tallora is kidnapped from her ocean home and forced to be a pet to a tyrannical foreign empire. Her only hope for rescue lies with a sworn enemy--Princess Dauriel, infamous for her stone heart and conflicted past. But when Dauriel's kingdom comes to the cusp of war, could their uneasy alliance be the key to defeating a common foe? Or will their growing feelings for each other lead them to ruin?
From the world of FALLEN GODS comes a tale of ancient magic and cutthroat politics--and finding redemption through love.
"If you like your fantasy with an extra dark twist, exceptional world building and deeply complex characters then reel this book in fast. You'll be hooked. Oh, and mermaids Enough said." -The Lesbian Review