Friendship: The Evolution, Biology, and Extraordinary Power of Life's Fundamental Bond (MP3 CD)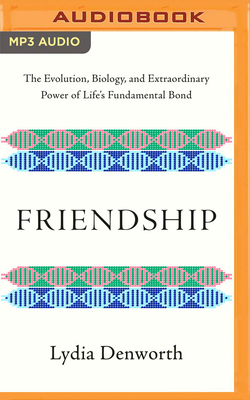 $29.99
Email or call for price.
Description
---
The bonds of friendship are universal and elemental. In Friendship, journalist Lydia Denworth visits the front lines of the science of friendship in search of its biological, psychological, and evolutionary foundations. Finding it to be as old as life on the African savannas, she also discovers that friendship is reflected in our brain waves, detectable in our genomes, and capable of strengthening our cardiovascular and immune systems. Its opposite, loneliness, can kill. As a result, social connection is finally being recognized as critical to our physical and emotional well-being.
With warmth and compassion, Denworth weaves together past and present, field biology and cutting-edge neuroscience, to show how our bodies and minds are designed to make friends, the process by which social bonds develop, and how a drive for friendship underpins human (and nonhuman) society. With its refreshingly optimistic vision of the evolution of human nature, this book puts friendship at the center of our lives.