Pandora Reborn (Paperback)
Weller Book Works was founded as Zion Bookstore nearly 90 years ago. Over the years we've been known as Sam Weller's Books and Sam Weller's Zion Bookstore. We are in our third generation of operations, owned and managed by Tony and Catherine Weller. Our staff includes four generations of Wellers and a remarkable team of book lovers. Our bookstore sells new, used and rare books in a space built to surprise and delight you in historic Trolley Square.

We're happy to answer your questions and help you select just the right book.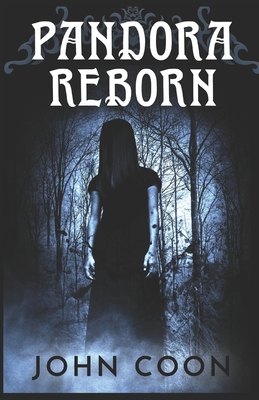 $15.99
Not in Stock... Available to ship in 3-5 days​
Description
---
A buried chest is unearthed. A malevolent witch returns. Can Ron Olson stop her before she destroys Deer Falls? Ron is a reluctant newcomer to this small Colorado town. Adjusting to Deer Falls is tough for Ron, who has been torn away from his father, his friends, and his soccer team. His situation takes a frightening turn when a mysterious woman in black is released from a buried chest that imprisoned her. This ancient and powerful evil descends upon Deer Falls once again, like she did 55 years earlier, and a series of unexplained deaths follow. No one is safe. Anyone in the town could be next. Ron is soon targeted by the centuries-old malevolent witch as she spreads terror and death upon Deer Falls a second time. Will Ron and his new friends find out the truth behind the string of deaths and disappearances and stop the witch before more people die? John Coon's debut novel, Pandora Reborn, is a relentlessly suspenseful small town horror tale in the tradition of Stephen King and Charles L. Grant that will hook you from start to finish.