COVID-19
We miss having customers in the store! However, we want our customers and staff to stay healthy and safe so are still in the process of opening safely.
While we work to open up, we're also here to meet your bookish needs! To buy new books, order through this website. If you're looking for used or rare books, browse our collection on Biblio. You can also give us a call to place an order or to check on the availability of a title.
We are unable to consider used book offers until after we re-open to the public.
Negative Space (Paperback)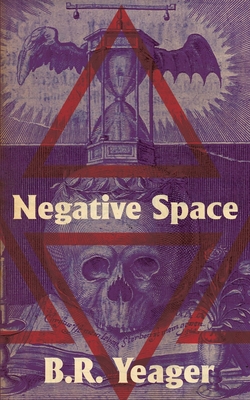 Description
---
"Like smoke off a collision between Dennis Cooper's George Miles Cycle and Beyond The Black Rainbow, absorbing the energy of mind control, reincarnation, parallel universes, altered states, school shootings, obsession, suicidal ideation, and so much else, B.R. Yeager's multi-valent voicing of drugged up, occult youth reveals fresh tunnels into the gray space between the body and the spirit, the living and the dead, providing a well-aimed shot in the arm for the world of conceptual contemporary horror."
-Blake Butler, author of Three Hundred Million "Ever wonder where teenage children go at night? Perhaps it's best not knowing the answer. There's something amiss in Kinsfield, a drab, boring city much like your own, except for the teenage suicide epidemic, stagnant, ineffectual parents, cultish behavior that borders on psychosis, and strings, strings everywhere. B.R. Yeager's Negative Space is a hypnotic collage of message boards, memes, and ruined bodies twisting at the end of a rope. Most modern novels have lost all concept of magic. B.R. Yeager's Negative Space is a stunning refutation of the quotidian."
-James Nulick, author of Haunted Girlfriend & Valencia.