Love Lies Bleeding (Paperback)
Weller Book Works was founded as Zion Bookstore nearly 90 years ago. Over the years we've been known as Sam Weller's Books and Sam Weller's Zion Bookstore. We are in our third generation of operations, owned and managed by Tony and Catherine Weller. Our staff includes four generations of Wellers and a remarkable team of book lovers. Our bookstore sells new, used and rare books in a space built to surprise and delight you in historic Trolley Square.

We're happy to answer your questions and help you select just the right book.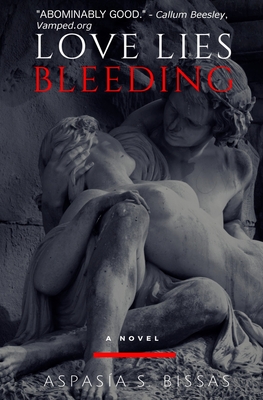 $12.95
Not in Stock... Available to ship in 3-5 days​
Description
---
"Aspas a S. Bissas has achieved writing afresh about an angle of vampirism that sometimes is claimed to be over-written and over-read.... This is not just another book for the pile, or another 'fresh layer of frost' for a snowman-this is abominably good." -Callum Beesley, Vamped.org "It is the rare gem that makes me utterly devour a tome disregarding all other stimuli. Love Lies Bleeding is such a gem." -Andy Boylan, Taliesin Meets the Vampires What happens when a predator loves its prey? Centuries-old Mara is dying a slow death when she meets Lee, a young man whose life has never belonged to him. Thrown together, they're forced to fight those who would destroy them and survive a slew of enemies they never expected, even as Mara falls into a downward spiral of delusion and obsession. Will she make a devil's deal to save both their souls? With pasts like theirs, can they ever have a future?