Shaping Urban Futures in Mongolia: Ulaanbaatar, Dynamic Ownership and Economic Flux (Economic Exposures in Asia) (Paperback)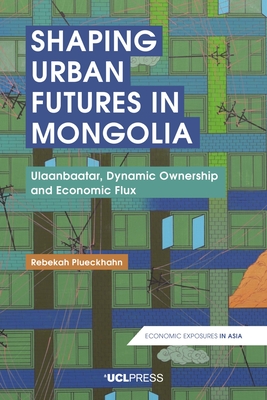 Description
---
Shaping Urban Futures in Mongolia discusses the lived experience of urban development, redevelopment, and change in Ulaanbaatar. The fast rates of urbanization occurring in many parts of the world are often buoyed by increased investment of capital and ensuing construction, giving rise to other less visible effects among those living in cities—including diverse economic practices, politics, and ethics. Construction becomes a solution to the provision of housing but also simultaneously becomes a problem when economic processes fail to work as they should, or people are dispossessed of land to make way for further urban change.   
Rebekah Plueckhahn explores the inherent contradiction between solution and problem-making as experienced by residents of Ulaanbaatar during a tumultuous period in Mongolia's economic history. She examines the ways residents attempt to own forms of real estate and, in turn, physically shape the city and its politics and urban economic forms from within. This book interlinks the intimate space of the home with ideologies of the national economy, urban development and disrepair and the types of politics and ethics that arise as a result.
 
About the Author
---
Rebekah Plueckhahn is a McArthur Research Fellow in Anthropology at the University of Melbourne.