COVID-19
Weller Book Works is closed to the public. But Catherine and Tony are working behind closed doors to keep the store ready to open when we're able.
We're still taking and filling orders via this website for new books or Biblio for used and rare books. At this time we can offer curbside pick-up or shipping only.
We are unable to consider used book offers until after we re-open to the public.
Readymade Bodhisattva: The Kaya Anthology of South Korean Science Fiction (Paperback)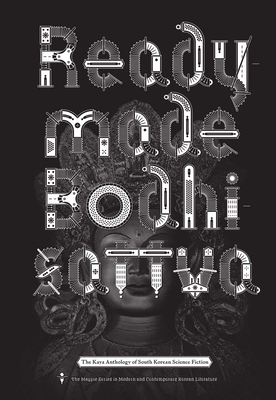 Description
---
Readymade Bodhisattva: The Kaya Anthology of South Korean Science Fiction presents the first book-length English-language translation of science and speculative fiction from South Korea, bringing together 13 classic and contemporary stories from the 1960s through the 2010s. From the reimagining of an Asimovian robot inside the walls of a Buddhist temple and a postapocalyptic showdown between South and North Korean refugees on a faraway planet to a fictional recollection of a disabled woman's struggle to join an international space mission, these stories showcase the thematic and stylistic versatility of South Korean science-fiction writers in its wide array. At once conversant with the global science-fiction tradition and thick with local historical specificities, their works resonate with other popular cultural products of South Korea--from K-pop and K-drama to videogames, which owe part of their appeal to their pulsating technocultural edge and their ability to play off familiar tropes in unexpected ways.
Coming from a country renowned for its hi-tech industry and ultraspeed broadband yet mired in the unfinished Cold War, South Korean science fiction offers us fresh perspectives on global technoindustrial modernity and its human consequences. The book also features a critical introduction, an essay on SF fandom in South Korea, and contextualizing information and annotations for each story.
Authors include Geo-il Bok, In-Hun Choi, Djuna, Soyeon Jeong, Bo-Young Kim, Changgyu Kim, Jung-hyuk Kim, Young-ha Kim, Taewoon Lim, Yunseong Mun, Seonghwan Park, Min-gyu Pak, I-Hyeong Yun, Seonghwan Park, Mingyu Pak and I-Hyeong Yun.