Kama Sutra: Master the Art of Kama Sutra Love Making: Bonus Chapter on Tantric Sex Techniques: Master the Art of Kama Sutra Love M (Paperback)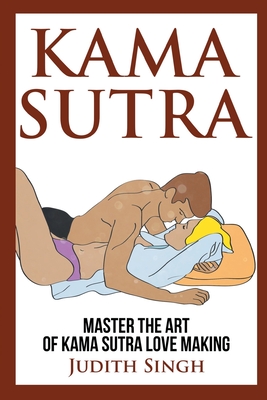 $19.77

Not in Stock... Available to ship in 3-5 days​
Description
---
We've all heard of the Kama Sutra, but how is this book still relevant to us in the modern age of relationships?
In
Kama Sutra: Master the Art of Kama Sutra Love Making,
you will learn:
The History and Philosophy of the Book:
The Kama Sutra doesn't have a single author and was even forgotten for a few centuries until it was rediscovered again. Learn about these topics and more in chapter one of this book.
Kissing in the Kama Sutra:
Kissing is often forgotten as an act of foreplay and as a way to enhance sexual intercourse. In chapter two, you will learn all about the different types of kisses, what they mean, and how to use them to enhance your sexual excitement with your partner.
Beginner, Intermediate, and Advanced Sex positions:
This book will cover a chapter each on beginner, intermediate, and advanced sex positions.
Foreplay in the Kama Sutra:
In what ways can you effectively pleasure your partner, whether they are a male or female? What's the importance of foreplay in a sexual relationship? Learn about this in chapter six.
Tantric Sex Techniques:
Tantric sex is a way to spice up your relationship in the bedroom. This involves breathing techniques, massage, and more. The last chapter of this book will cover these topics in detail so you can put them to use.
Grab your copy today if you are looking to master the art of Kama Sutra love making