Counting Descent (Hardcover)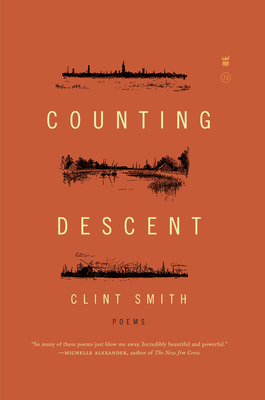 Description
---
Within the pages of Counting Descent a captivating coming-of-age narrative unfolds - that challenges, complicates, and ultimately enriches our understanding of lineage, tradition, and the multifaceted nature of identity.
In the intricate tapestry of "Counting Descent," Clint Smith expertly navigates the nuances of belonging and dissonance. Through his poetic lens, he guides us through the labyrinthine experience of being part of a community that fiercely and unapologetically celebrates the richness of black humanity. Yet, this celebration exists in juxtaposition with the world outside, a world that often distorts blackness into a distorted and unwarranted caricature of fear.
Smith's poems move fluidly across personal and political histories, all the while reflecting on the social construction of our lived experiences. Smith brings the reader on a powerful journey forcing us to reflect on all that we learn growing up, and all that we seek to unlearn moving forward.
Accolades
Winner, 2017 Black Caucus of the American Library Association Literary Award
Finalist, 2017 NAACP Image Awards
2017 'One Book One New Orleans' Book Selection