Tokyo Stories: Recetas de la capital japonesa (Hardcover)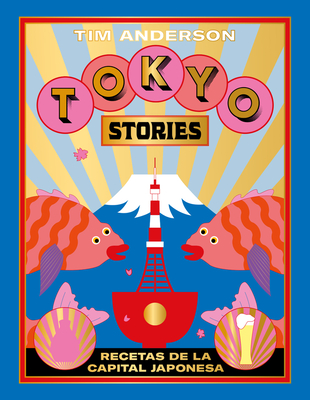 Description
---
Tokio es uno de los lugares más fascinantes del planeta. Un recorrido por las secciones alimentarias de los grandes almacenes, los restaurantes ubicados en las plantas altas de hoteles de lujo, y todos los establecimientos de pasta oriental, barras de sushi y puestos de yakitori que hay entre unas y otros, nos convence de que es posible que no exista otra ciudad tan densamente saturada de comida deliciosa. Tokyo Stories le embarca en un viaje culinario por la bulliciosa capital japonesa que va desde los tesoros ocultos en las máquinas expendedoras hasta el delicioso pollo frito con queso, los auténticos gyoza y ramen, el reconfortante curri casero, onigiri, udon y demás productos de colmado. Con más de 80 recetas, acompañadas de datos históricos, chocantes fotografías que retratan lugares llenos de dinamismo y las vivaces anécdotas de Tim, es un libro imprescindible para los obsesionados con esta ciudad, los japanófilos y cualquiera que guste de la buena comida japonesa (sin artificios). Utilícelo como recetario o lléveselo de compañero de viaje.

Tokyo is rightfully known around the world as one of the most exciting places to eat on the planet. Tokyo Stories is a journey with chef Tim Anderson through the boulevards and backstreets of Tokyo via recipes both iconic and unexpected.
About the Author
---
Tim Anderson is a chef, food writer, and MasterChef champion. He studied Japanese gastronomy and lived in Japan for two years. He has managed the pop-up Japanese restaurant Nanban since 2013, which was the inspiration for his book Nanban: Japanese Soul Food.