The Ryan Green True Crime Collection: Volume 5 (Paperback)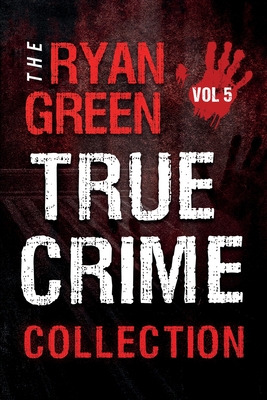 Other Books in Series
This is book number 5 in the True Crime series.
Description
---
Four chilling true crime stories in one collection
Bestselling true crime author, Ryan Green, has complied four fascinating stories in one collection. Volume five contains some of Green's most intriguing accounts of violence, abuse, deception and murder. Within this collection, you'll receive: The Texas Tower Sniper: The Terrifying True Story of Charles Whitman
Growing up under the brutal rule of his father took its toll on Charles Whitman Jr. He could not live up to the impossible expectations or accept the failures. His life started to unravel. He wasn't going to slide into mediocrity or go silently into suicide. The world needed to know his name and what he was truly capable of, for the rest of time. The Kentucky Cannibal: The True Story of an Outlaw, Murderer and Man-Eater
In 1850, Boone Helm headed 'Out West' to chase the Californian Gold Rush. During his travels, Helm killed and consumed the flesh of his enemies and travelling companions, earning him the nickname 'The Kentucky Cannibal'. In California, where violence was the law of the land, Helm's savage set of skills could finally be recognised and rewarded. Vampire Killer: A Terrifying True Story of Psychosis, Mutilation and Murder
In 1978, Richard Chase was influenced by constant commanding delusions that had devastating consequences on the City of Sacramento. The crime scenes were so disturbing that the police were not equipped to deal with them. Within the space of a month, six victims were found mutilated, disembowelled, abused and missing vast quantities of blood. Gorilla Killer: A True Story of Betrayal, Brutality and Butchery
Before Bundy and BTK, there was Earle Nelson. Serial Killers were unknown to the American public in the 1920s but the local authorities and press were fast becoming aware of the devastating and horrific reality that unfolded before their eyes. The roaming 'Gorilla Killer' became the first real 'superstar criminal' who everyone talked about and feared. The Ryan Green True Crime Collection contains chilling accounts of some of the most brutal and bizarre true crime stories in history. Green's riveting narrative draws the reader into the real-life horror experienced by the victims and has all the elements of a classic thriller.CAUTION: This book contains descriptive accounts of abuse and violence. If you are especially sensitive to this material, it might be advisable not to read any further.