COVID-19
We miss having customers in the store! However, we want our customers and staff to stay healthy and safe so are still in the process of opening safely.
While we work to open up, we're also here to meet your bookish needs! To buy new books, order through this website. If you're looking for used or rare books, browse our collection on Biblio. You can also give us a call to place an order or to check on the availability of a title.
We are unable to consider used book offers until after we re-open to the public.
At the Mountains of Madness (Paperback)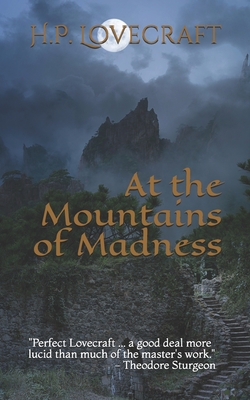 $7.99
Not in Stock... Available to ship in 3-5 days​
Description
---
Geologist William Dyer, a professor at Arkham's Miskatonic University, hopes to prevent an important and much publicized scientific expedition to Antarctica. Throughout the course of his explanation, Dyer relates how he led a group of scholars from Miskatonic University on a previous expedition to Antarctica, during which they discovered ancient ruins and a dangerous secret, beyond a range of mountains higher than the Himalayas. A small advance group, led by Professor Lake, discovers the remains of fourteen prehistoric life-forms, previously unknown to science, and also unidentifiable as either plants or animals. Six of the specimens have been badly damaged, while another eight have been preserved in pristine condition. The specimens' stratum places them far too early on the geologic time scale for the features of the specimens to have evolved. Some fossils of Cambrian age show signs of the use of tools to carve a specimen for food. "At the Mountains of Madness" was serialized in the February, March, and April 1936 issues of Astounding Stories.