The Bravest: A Fireman's Tale (Paperback)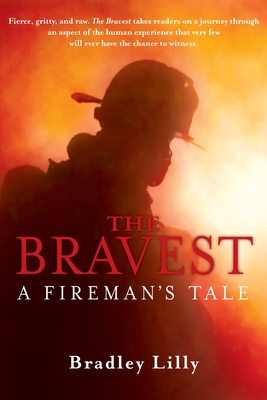 $21.99
Email or call for price
Description
---
Fierce, gritty, and raw. The Bravest takes readers on a journey through an aspect of the human experience that very few will ever have the chance to witness.
The Bravest is a behind-the-scenes expos and collection of short stories, chronicling the author's 20-plus-year career as a big-city firefighter. The narrative arc spans the new recruit with high hopes and dreams, his conflicts with trauma and corruption, the redemption discovered after dealing with significant tragedy, and a line-of-duty disability that earns him a brief stint in the psych ward.
There seems to be this taboo that we can't mess with the parade-waving, cat-stuck-in-a-tree rescuing, handlebar mustache wearing, machismo drenched image of a firefighter. This book breaks rank. Sitting atop the fence row that is the fire service, with one leg hanging over the side of acceptable public servitude, the other dangling precariously into conduct unbecoming, and the ridgeline fitting squarely up the author's backside, it's a wakeup call for those considering the profession.
It's a microcosm of the US Fire Service as a whole and the wild and crazy emotional roller coaster first responders ride every time they put on the uniform. Between emergency calls, the book dives into subject matters like porn and sex, firehouse cuisine, murder, LGBTQ issues, racism, nepotism, police brutality, medicinal cannabis, suicide, mental health, and many more topics facing us all today.
Part thriller, horror, memoir, comedy, cookbook, historical, and how-to book; The Bravest smashes genre stereotypes, crosses traditional boundaries, and provides readers with an entertaining and captivating ride.
The Bravest is brash, real, and unapologetic. Maybe you'll find that offensive, or maybe it'll be refreshing. We'll see.