Storytime Saturday (Negative Cat)
Submitted by salemrogers62_3276 on Mon, 04/25/2022 - 4:51pm
Join us every Saturday at 3 PM for our weekly storytime! Our storytimes are held in-store at Trolley Square, and livestreamed to our Instagram page, so you can join us virtually or in-person!
Want to read along? Our storytime book for Saturday, May 14th is Negative Cat.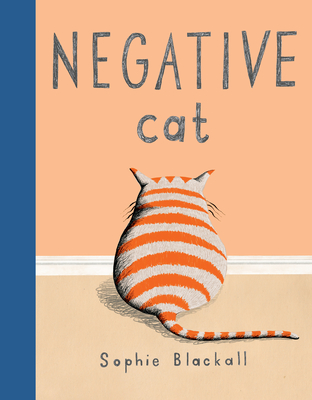 About Negative Cat
---
When a boy is FINALLY allowed to get a cat, he has no doubts about which one to bring home from the shelter. But Max the cat isn't quite what the family expected. He shuns the toy mouse, couldn't care less about the hand-knitted sweater, and spends most of his time facing the wall. One by one, the family gives up on Max, but the boy loves his negative cat so much, he'll do anything to keep him. Even the thing he dreads most: practicing his reading. Which, as it turns out, makes everything positive!
Event date:
Saturday, May 14, 2022 - 3:00pm to 4:00pm

$17.99

ISBN: 9780399257193
Availability: On Our Shelves Now
Published: Nancy Paulsen Books - August 31st, 2021
Two-time Caldecott winner Sophie Blackall spins a winning tale about Max, a feline whose behavior doesn't win any raves, except from the boy who believes in him and finds a way to turn a negative into a positive.

---