Storytime Saturday (The Night Walk)
Submitted by salemrogers62_3276 on Tue, 05/17/2022 - 3:39pm
Join us every Saturday at 3 PM for our weekly storytime! Our storytimes are held in-store at Trolley Square, and livestreamed to our Instagram page, so you can join us virtually or in-person!
Want to read along? Our storytime book for Saturday, June 25th is The Night Walk.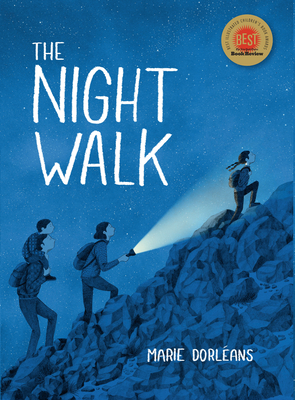 About The Night Walk
---
Mama opened our bedroom door. Wake up, you two, she whispered. Let's go, so we get there on time.
Excited, the sleepy family step outside into a beautiful summer night. The world is quiet and shadowy, filled with fresh smells and amazing sights. Is this what they miss when they're asleep?
Together, they walk out of their sleeping village. What will they find in the dark landscape?
This beautiful and evocative book movingly recalls family trips and the excitement of unknown adventure, while celebrating the awe-inspiring joy of the natural world.
Event date:
Saturday, June 25, 2022 - 1:00pm to 2:00pm

$17.95

ISBN: 9781782506393
Availability: On Our Shelves Now
Published: Floris Books - April 20th, 2021
An award-winning picture book about a family's midnight adventure - a contemporary Owl Moon.

A 2021 New York Times/New York Public Library Best Illustrated Children's Book which has received starred reviews from Publisher's Weekly, Kirkus Reviews, The Horn Book and Booklist.
---