COVID-19
We miss having customers in the store! However, we want our customers and staff to stay healthy and safe so are still in the process of opening safely.
While we work to open up, we're also here to meet your bookish needs! To buy new books, order through this website. If you're looking for used or rare books, browse our collection on Biblio. You can also give us a call to place an order or to check on the availability of a title.
We are unable to consider used book offers until after we re-open to the public.
Lighten Up
Time for a fun distraction? We've got you covered.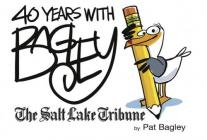 $19.95
ISBN: 9781792320811
Availability: On Our Shelves Now
Published: Salt Lake Tribune - November 1st, 2019
---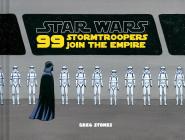 $14.95
ISBN: 9781452159249
Availability: On Our Shelves Now
Published: Chronicle Books - July 25th, 2017
Ninety-nine Stormtroopers join the Empire, and then their troubles begin. One takes a lunch break in the carbon freezing chamber. Two underestimate a princess. One picks the wrong time to ask for a promotion. Another fails to show Jabba the proper respect. And one interrupts Lord Vader's private time, failing him for the last time.
---

$14.95
ISBN: 9781452175867
Availability: Not in Stock... Available to ship in 3-5 days​
Published: Chronicle Books - August 13th, 2019
Am I overthinking this? Probably.

---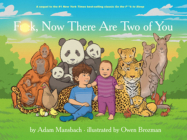 $15.95
ISBN: 9781617757600
Availability: On Our Shelves Now
Published: Akashic Books - October 1st, 2019
"Adam Mansbach, whose breakout book Go the F**k to Sleep was recorded by Samuel L. Jackson to viral acclaim, has completely shaken up the children's lit space with his profane, candid, and deeply hilarious odes to the trials of parenthood."
--Entertainment Weekly
---

$16.99
ISBN: 9781538713273
Availability: On Our Shelves Now
Published: Grand Central Publishing - September 24th, 2019
From the co-creator and co-star of the hit series Broad City, a "poignant, funny, and beautifully unabashed" (Cheryl Strayed) New York Times bestselling essay collection about love, loss, work, comedy, and figuring out who you really are when you thought you already knew.

---

Email or call for price.

ISBN: 9780399170911

Availability: Backordered

Published: Blue Rider Press - June 12th, 2014

A humorous, illustrated, pocket field guide describing where to find—or where to avoid—the most disturbed North American birds. The Mincing Mockingbird Guide to Troubled Birds allows anyone to quickly identify psychotic, violent or mentally unstable bird species—and provides the perfect gag gift for your bird loving (or fearing) friends and family. <

---

$18.99

ISBN: 9781250203625

Availability: On Our Shelves Now

Published: St. Martin's Griffin - October 22nd, 2019

The New York Public Library staff answers questions remarkable and preposterous, with illustrations by Barry Blitt.

---

$14.99

ISBN: 9780062970701

Availability: On Our Shelves Now

Published: Morrow Gift - November 19th, 2019

#1 NEW YORK TIMES BESTSELLER • #1 WALL STREET JOURNAL BESTSELLER • USA TODAY BESTSELLER

---

$16.99

ISBN: 9780062867872

Availability: On Our Shelves Now

Published: Harper Perennial - November 5th, 2019

How do you use 'taraddidle' in a sentence? Is it possible to make a Gin Ricky that's also a metaphor for the American Dream?  How can you tell your Faulkner from your Franzen if you haven't actually read either?

---

$20.00

ISBN: 9781250225139

Availability: Not in Stock... Available to ship in 3-5 days​

Published: Celadon Books - January 14th, 2020

The perfect Valentine's Day or anniversary gift: An illustrated collection of love and relationship advice from New Yorker writer Patricia Marx, with illustrations from New Yorker cartoonist Roz Chast.

---